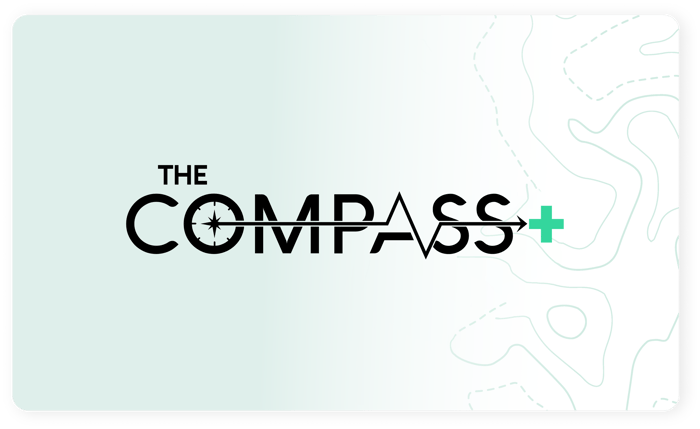 Subscribers receive a combination of curated data-driven analyses across a range of topics, policy insights, peer insights and executive briefings. Frequency varies based on the type of resource, ranging from quarterly editions of The Washington Compass to an annual strategic planning assessment. Information is customized to the most relevant information specific to each health economy segment (e.g., health systems, new entrants, life sciences).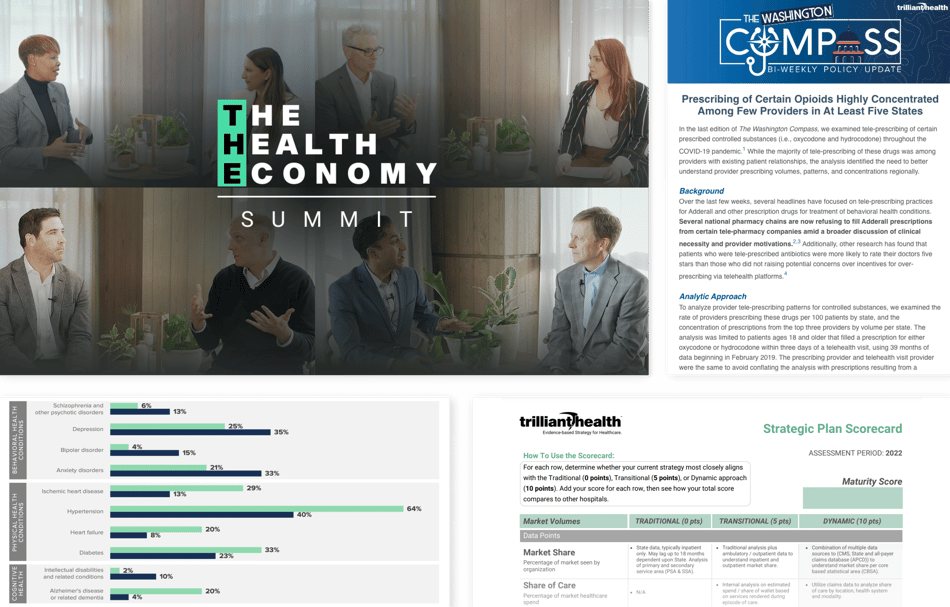 The Compass+ subscription includes, but is not limited to, the following resources:

• The Washington Compass
With Washington as the largest payer and regulator of healthcare services, the Federal government's influence on the health economy is significant. The Washington Compass provides insight into emerging Federal health policy initiatives and their implications for each health economy stakeholder.

• THE Summit (Eligibility Criteria Apply)
The Health Economy (THE) Summit convenes key executives across the health economy, from large health systems and health insurers to life sciences and new entrants, to discuss and debate: (1) data-driven analysis of the key dynamics shaping post-pandemic healthcare supply, demand and yield; and (2) the implications of emerging trends and necessary strategies by stakeholder perspective.

• Dynamic Strategic Planning
Less than 10% of leading health systems and health plans utilize dynamic strategic planning principles despite evidence that it provides competitive advantage. Our annual strategic planning assessment guide provides a framework for executive leadership to improve development of key strategies and measure success, including best practices and case studies from highly mature organizations.

See More Premium Research
Health Economy Trends+
Forecast growth opportunities with semi-annual reports that provide market-specific changes in supply and demand, highlighting key clinical areas and regions with the highest and lowest growth trajectories.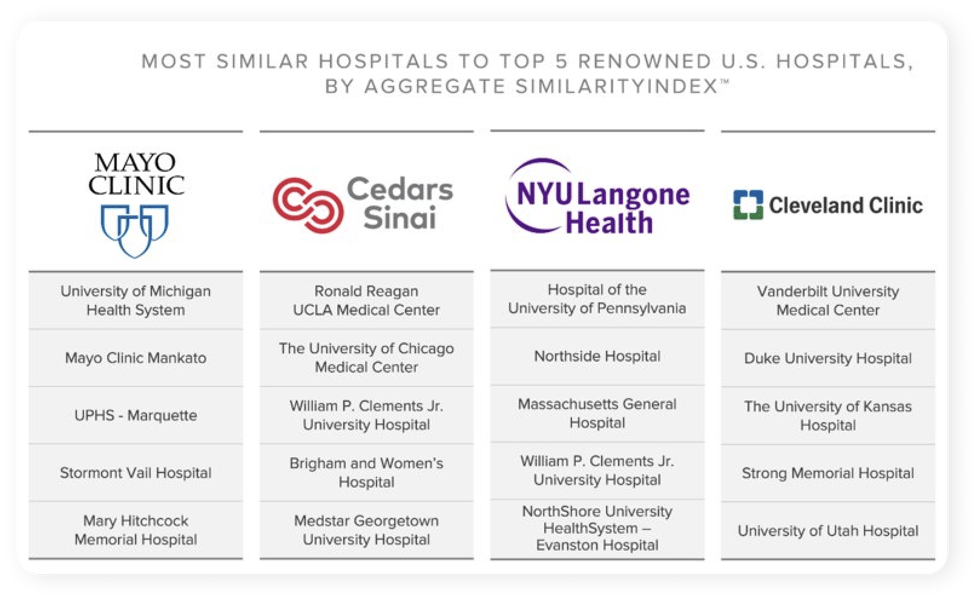 Portfolio Evaluation and Benchmarking

Evaluate how specific hospitals and markets are performing relative to national, peer and competitor benchmarks; and identify areas for improvement and potential growth opportunities with in-depth views of the key measures underlying performance scores.

Provider | Market
Analytic and Research Methods
Our research begins with our industry-leading dataset that contains detailed medical and pharmacy claims for more than 300 million patients. By leveraging extensive machine learning methods, our dataset provides a longitudinal view into the billable interactions between individual providers and patients across care settings, payer types and geographies. To provide comprehensive insight into the individual patient journey, we link our proprietary data to other sources to bring in social determinants and consumer behavior.

Comprised of health policy analysts, data scientists and economists, our research team takes a multidisciplinary approach to analyzing and interpreting healthcare trends using a mix of rigorous quantitative and qualitative methods.