Premium Research to Compete in Healthcare's Negative-Sum Game
The health economy creates more data than any other part of the U.S. economy, but healthcare decision makers — from life sciences to investors — have been challenged to analyze and interpret the data thoroughly and quickly enough to adapt to the constant change.

No two patients, health systems or markets exhibit the same pattern of healthcare use or need. Trilliant Health's research equips stakeholders with analysis and interpretation of evolving and emerging healthcare trends through the economic framework of demand, supply and yield.

By contextualizing the rate and magnitude of change across the health economy, decision makers will be better prepared to navigate healthcare's negative-sum game.

Premium

Research Subscriptions
Our premium subscriptions offer in-depth analysis and interpretation of evolving and emerging trends through the lens of demand, supply and yield.
Navigate the increasingly complex and competitive health economy with exclusive data-driven insights, policy briefings, executive commentaries and strategic resources.

Learn More >

Health Economy Trends+
Forecast growth opportunities with semi-annual reports that provide market-specific changes in supply and demand, highlighting key clinical areas and regions with the highest and lowest growth trajectories.
Develop targeted go-to-market strategies with a comprehensive overview of demand, supply and yield within a specific clinical area at the national, market and organizational level.
Primary Care / OB/GYN / Behavioral Health / Digital Health / Orthopedics / Cardiology / Oncology / Gastrointestinal

Learn More >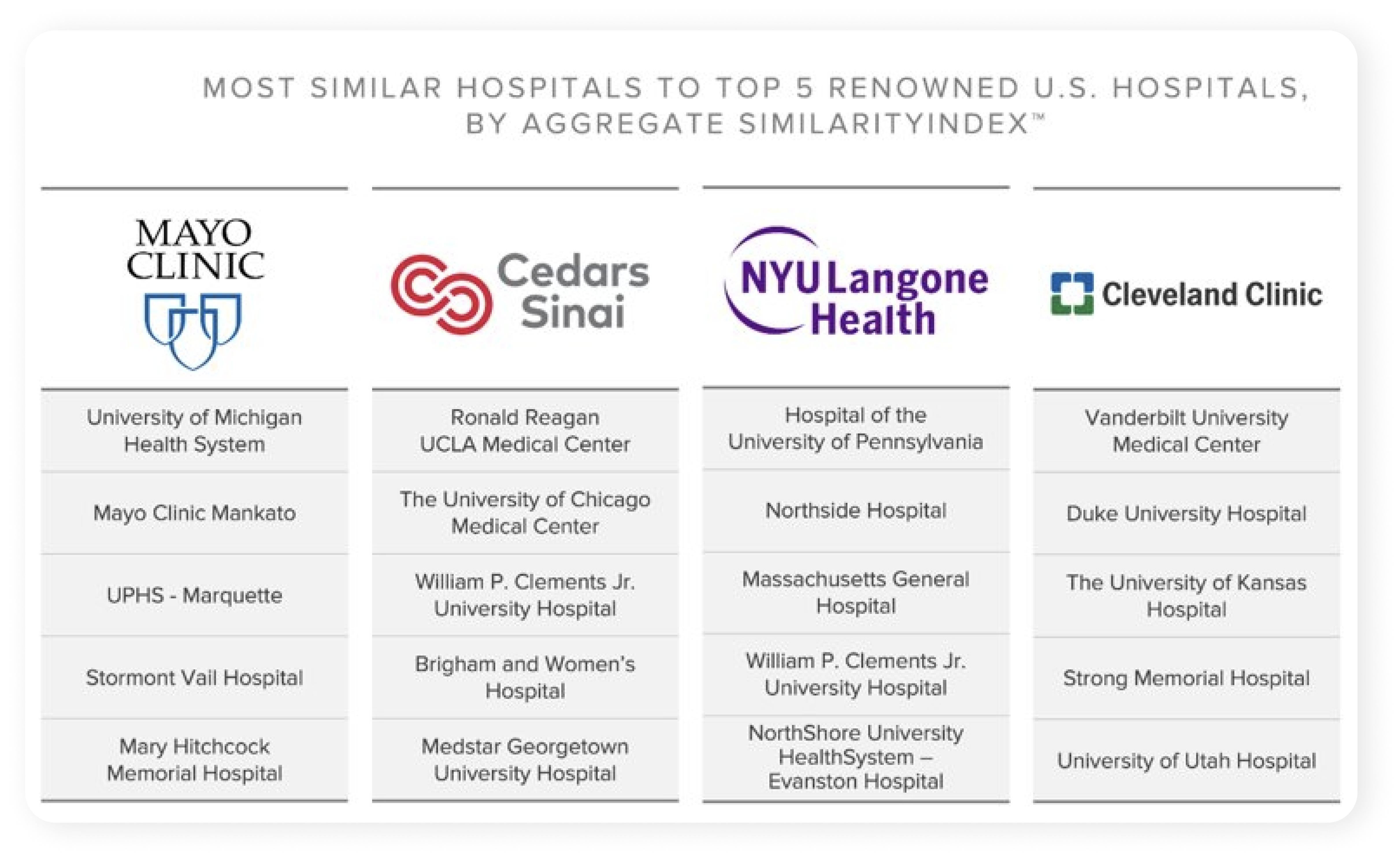 Portfolio Evaluation and Benchmarking
Evaluate how specific hospitals and markets are performing relative to national, peer and competitor benchmarks; and identify areas for improvement and potential growth opportunities with in-depth views of the key measures underlying performance scores.
Provider | Market

Learn More >

A Note from our Chief Research Officer, Sanjula Jain, Ph.D.
As a health economist, I study healthcare through the lens of demand, supply and yield. Even though markets for healthcare products and services deviate from what we economists would call the ideal market, the core principles offer a valuable framework for examining secular trends.

The health economy generates as much as 30% of the world's data – more than any other part of the economy. And yet, we are satisfied with data that is "directionally correct" instead of demanding data that is "statistically representative" and market specific. We say healthcare is local and yet rely on national trends that fail to account for geographical nuances, even though what is true of one market is rarely reflective of another.

I have long thought our industry has lacked research that contextualizes emerging trends alongside local dynamics in a way that is applicable to stakeholders across the health economy (i.e., payers, providers, investors, life sciences, new entrants). Our premium research combines industry expertise, proprietary data and predictive analytics to answer the most important and challenging questions in healthcare: Which markets offer the best opportunity for growth? How has the primary care landscape changed with the wave of retail entrants? How will pandemic-era behaviors impact the healthcare Americans will need in the future?
Analytic and Research Methods
Our research begins with our industry-leading dataset that contains detailed medical and pharmacy claims for more than 300 million patients. By leveraging extensive machine learning methods, our dataset provides a longitudinal view into the billable interactions between individual providers and patients across care settings, payer types and geographies. To provide comprehensive insight into the individual patient journey, we link our proprietary data to other sources to bring in social determinants and consumer behavior.

Comprised of health policy analysts, data scientists and economists, our research team takes a multidisciplinary approach to analyzing and interpreting healthcare trends using a mix of rigorous quantitative and qualitative methods.