Evidence-Based Strategies for

Medicaid RFP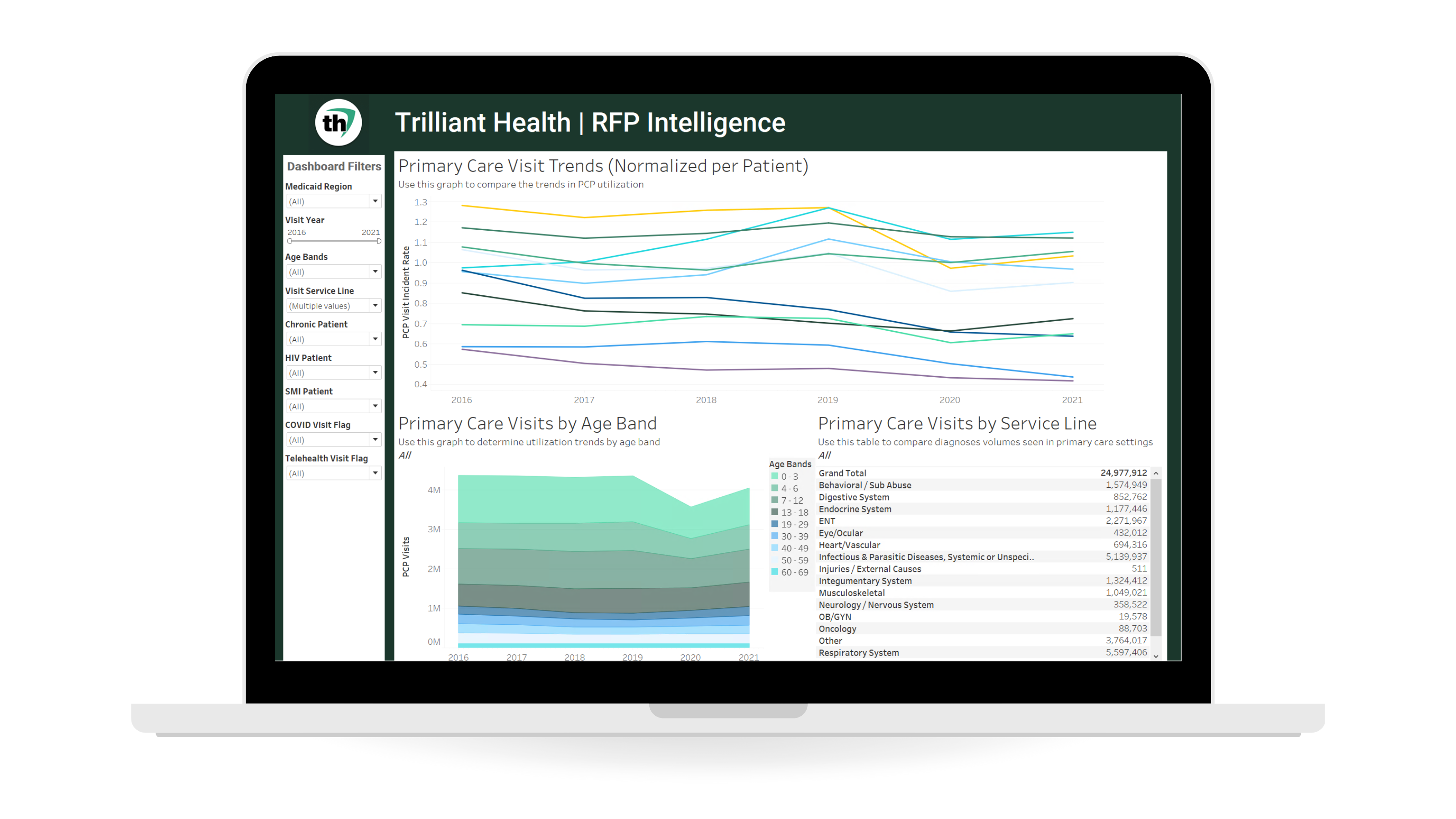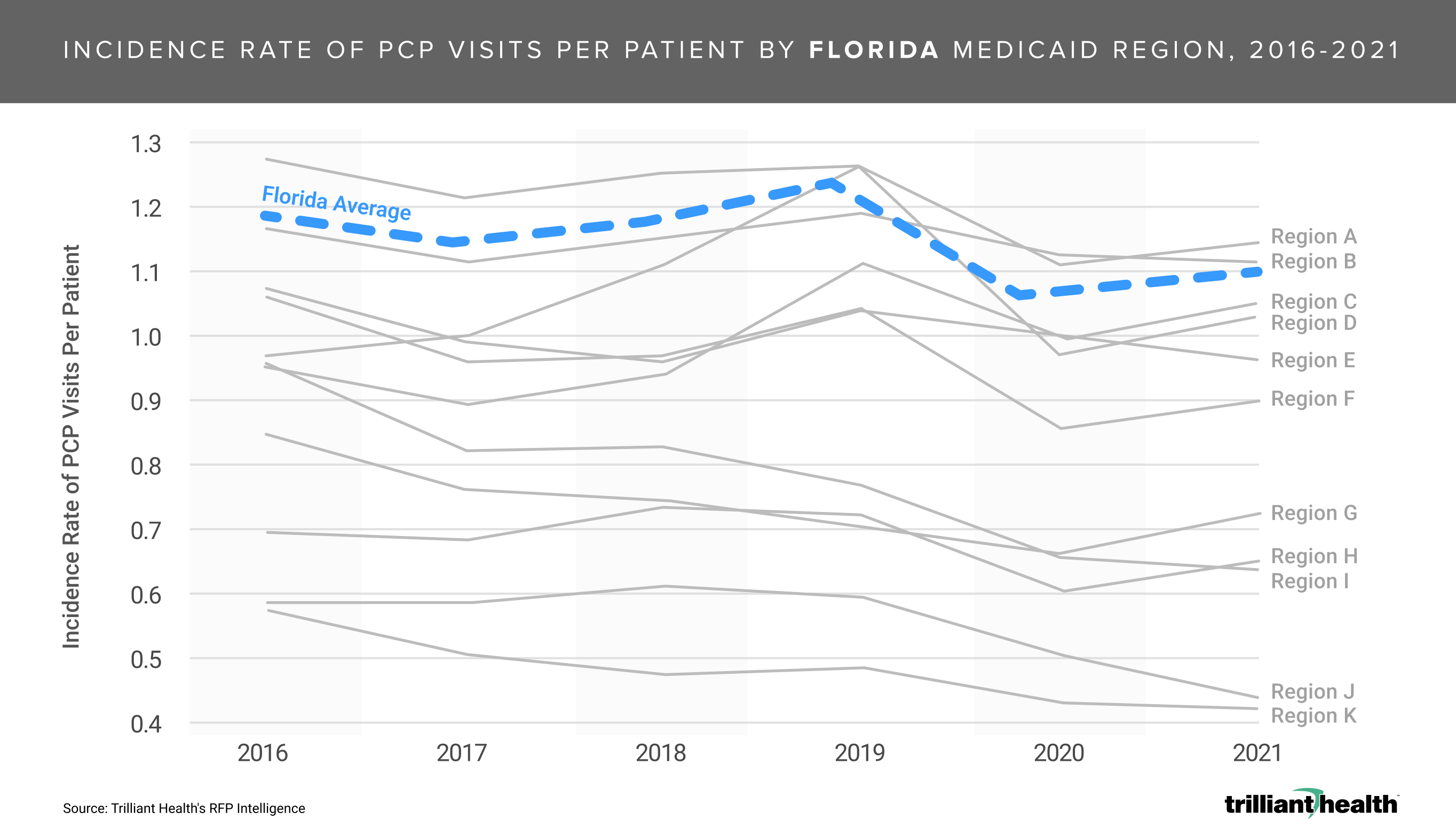 In Florida, a state-level view of PCP utilization per patient does not reflect the regional utilization rates.
Gain visibility into region-specific utilization patterns
Healthcare is local. Medicaid patients do not interact homogeneously with the healthcare continuum, resulting in regional variability. With RFP Intelligence, payers can explore utilization beyond their current member population or within greenfield markets.
Respond to the Medicaid population's changing needs
Years of forgone preventative care will result in higher acuity patients that will be more costly to manage. MCOs need to develop care strategies with the most up-to-date data to effectively manage the Medicaid population's post-pandemic needs.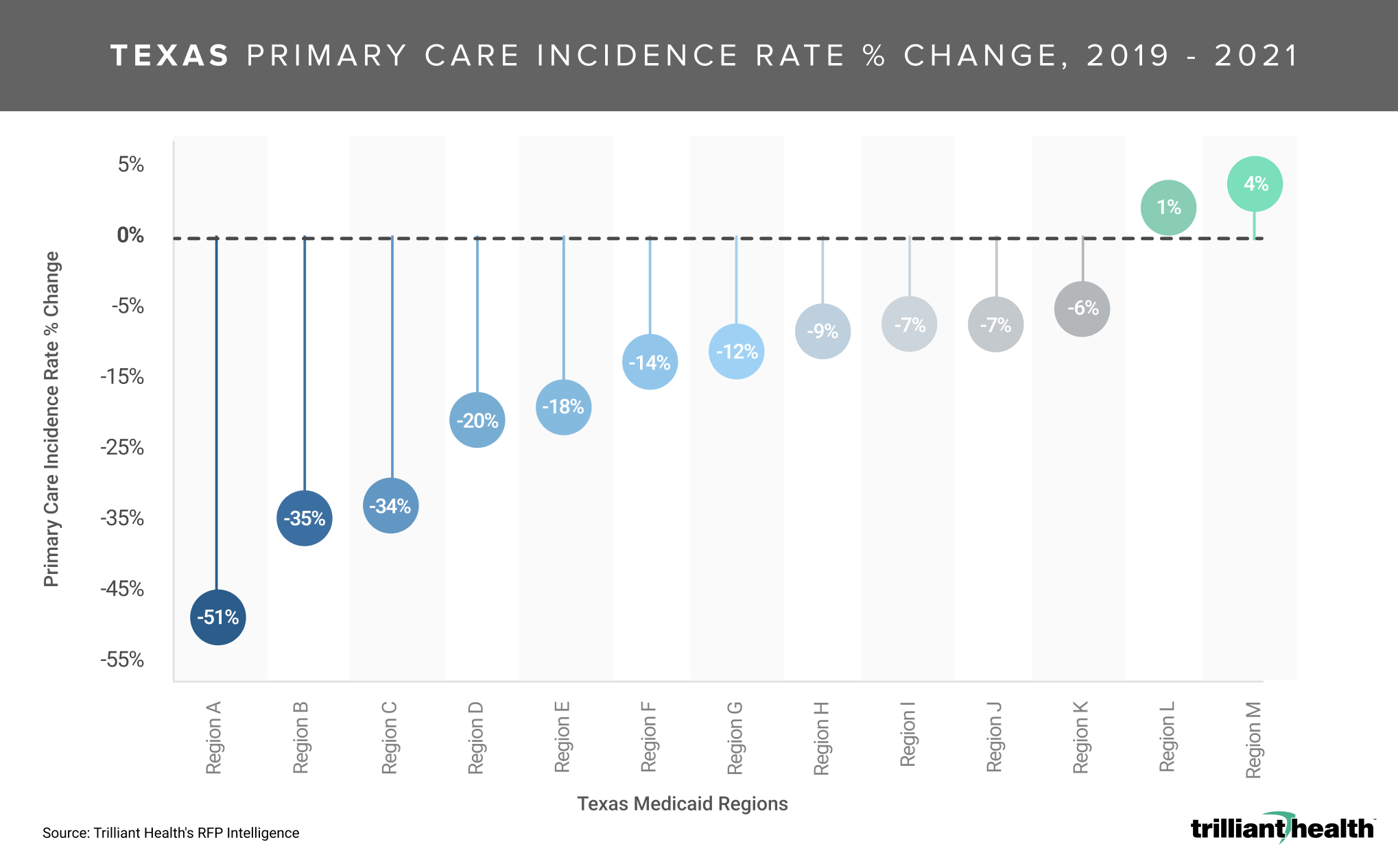 While primary care utilization has returned to pre-pandemic levels in some regions, most markets in Texas exhibit sustained declines.
Enhance proposals with RFP Intelligence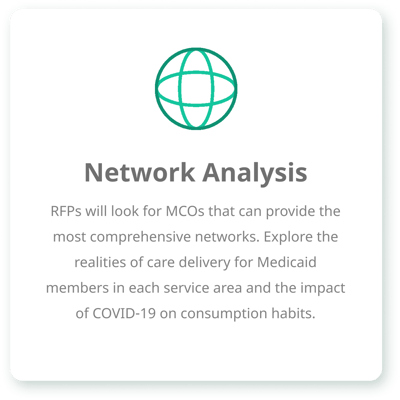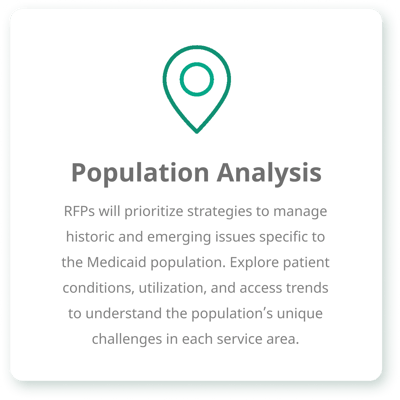 Explore 5-year trends for:

Member and cohort-specific utilization
of outpatient, emergency department, primary care, and telehealth services.

Preventable admissions and emergency room visits
of outpatient, emergency department, primary care, and telehealth services.

True access to providers

based on Medicaid utilization patterns, so payers can ensure that they build networks that support and improve care access.

Outmigration by Medicaid region

highlights network development opportunities to support access to care outside their local market.
Interested in learning more about RFP Intelligence?
Fill out the form below to connect with our team.
2022 Health Economy Trends Report
Trilliant Health's 2022 Trends Shaping the Health Economy Report reveals several surprising macro trends impacting the $4T health economy.