Healthcare's Negative-Sum Game Impacts Every Stakeholder in the Health Economy
For decades, the U.S. health economy has operated as if the fundamental rules of economics – demand, supply and yield – do not apply.
The U.S. healthcare system is what game theorists call a "negative-sum game," and the rules of that game are immutable.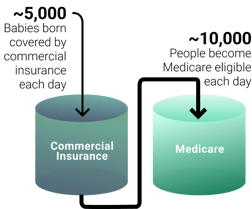 Demand
The commercially insured population is shrinking, as ~10,000 Americans become Medicare-eligible each day, while almost half of the ~10,000 daily births are covered by Medicaid.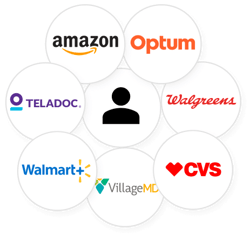 Supply
Patients have an increasing number of providers from which to choose, with new entrants offering services to compete with traditional providers at lower prices.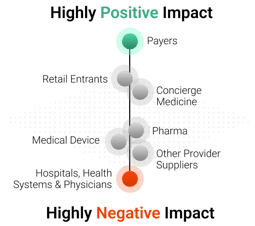 Yield
As the number of Americans with government-sponsored health insurance increases, the impact of inadequate reimbursement from Medicare and Medicaid is amplified.

Network Performance Determines the Winners and Losers in Healthcare's Negative-Sum Game
The measure of network performance is different for different stakeholders in the health economy, but the variables
are the same for every stakeholder: the series, and sequence, of provider and patient decisions.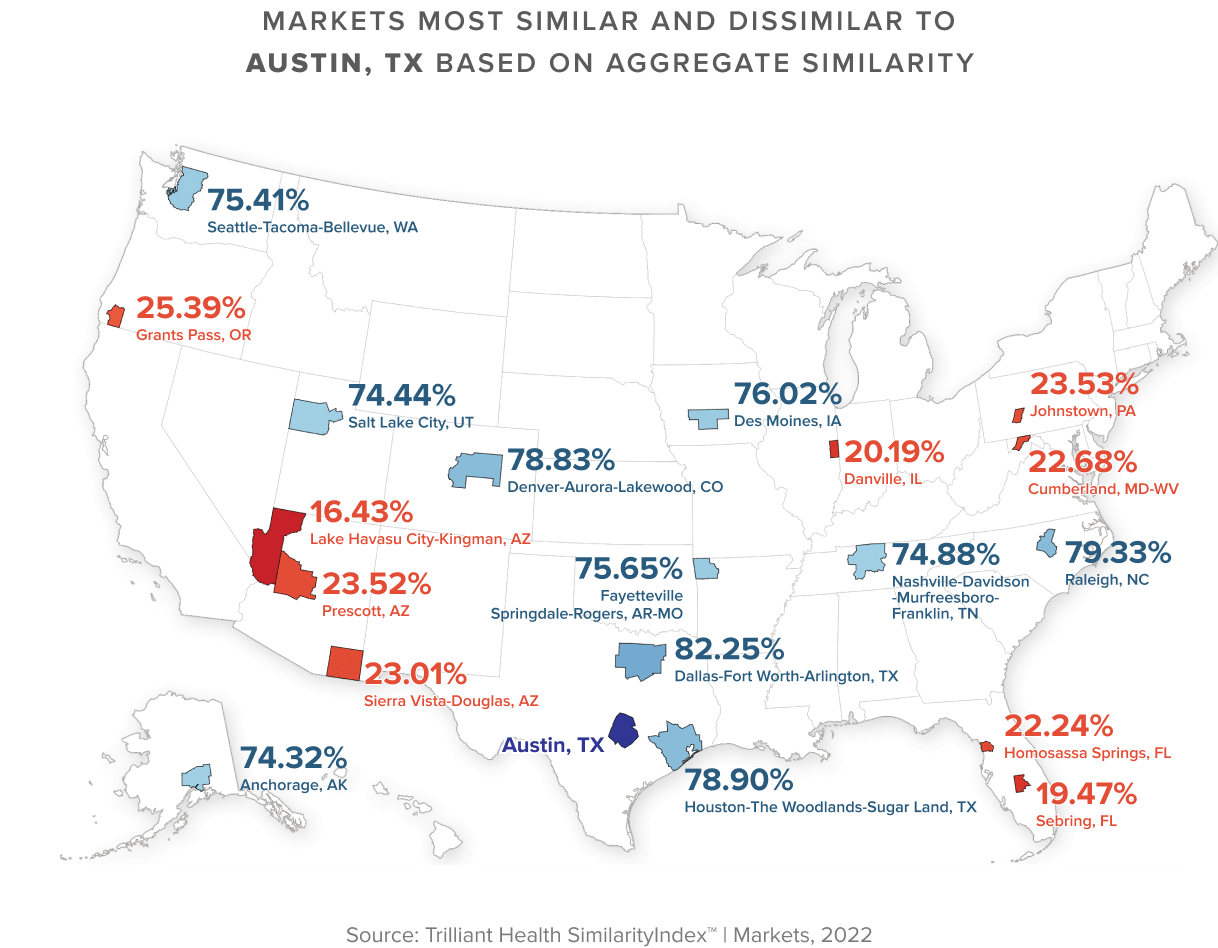 Are you in the right markets?
Market quality is the most important variable in the performance of a network, and understanding market quality is essential to selecting the markets in which to compete.
How does your network perform in the markets you serve?
Every market has a total addressable market (TAM) of goods and services. Network performance measures how well an organization maximizes its performance within the TAM as compared to other competitors. Do you know the TAM and "share of care" in every market you serve?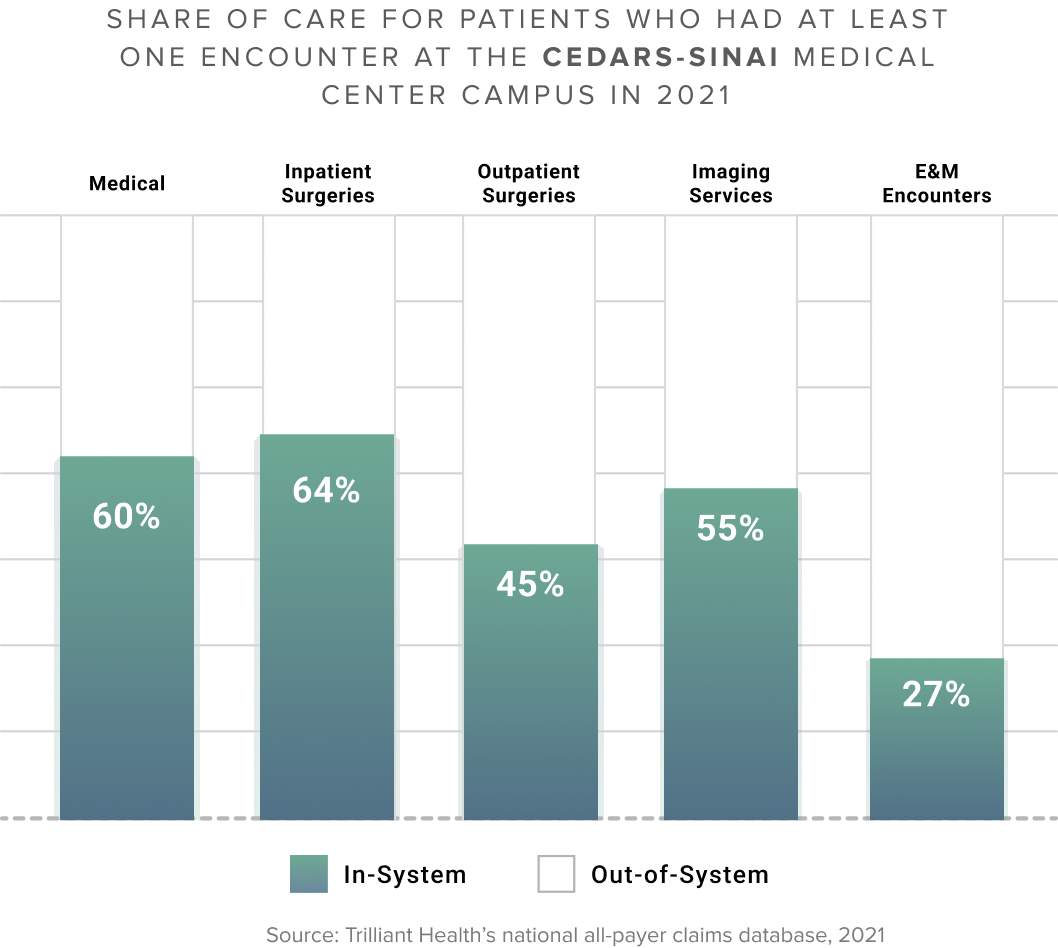 How do provider decisions impact your network performance?
Everything in healthcare begins with a provider decision. Trilliant Health understands the practice locations and patterns of more than 2.7M providers.
How do consumer decisions impact your network performance?
Patients are people, and whether a patient adheres to a particular network depends on many factors, including access, affordability, consumer psychology and benefit design.
Healthcare Analytics for Every Stakeholder
Interested in learning more?
Let's talk. Fill out the form below, and we will be in touch shortly.
Data-driven Insights on the Health Economy
The health economy creates more data than any other part of the U.S. economy. Trilliant Health's research and reports examine the organization, financing and delivery of healthcare from the lens of demand, supply and yield.
The Compass
A weekly research publication led by Chief Research Officer, Sanjula Jain, Ph.D., The Compass explores data-driven trends as a guide to the increasingly complex health economy.

2022 Trends Shaping the Health Economy
Our second annual Trends Shaping the Health Economy report sheds light on the past, contextualizes the present and predicts the future of the $4.3T health economy.

SimilarityIndex™ | Hospitals
The foundation of an evidence-based strategy is an accurate benchmark. The SimilarityIndex™ is a new set of benchmarks generated from the SimilarityEngine™.