EXCLUSIVE // 2022 Telehealth Trends Report
As part of our ongoing Trends Shaping the Healthcare Economy Research Series, we are pleased to release the 2022 Telehealth Trends Report.
---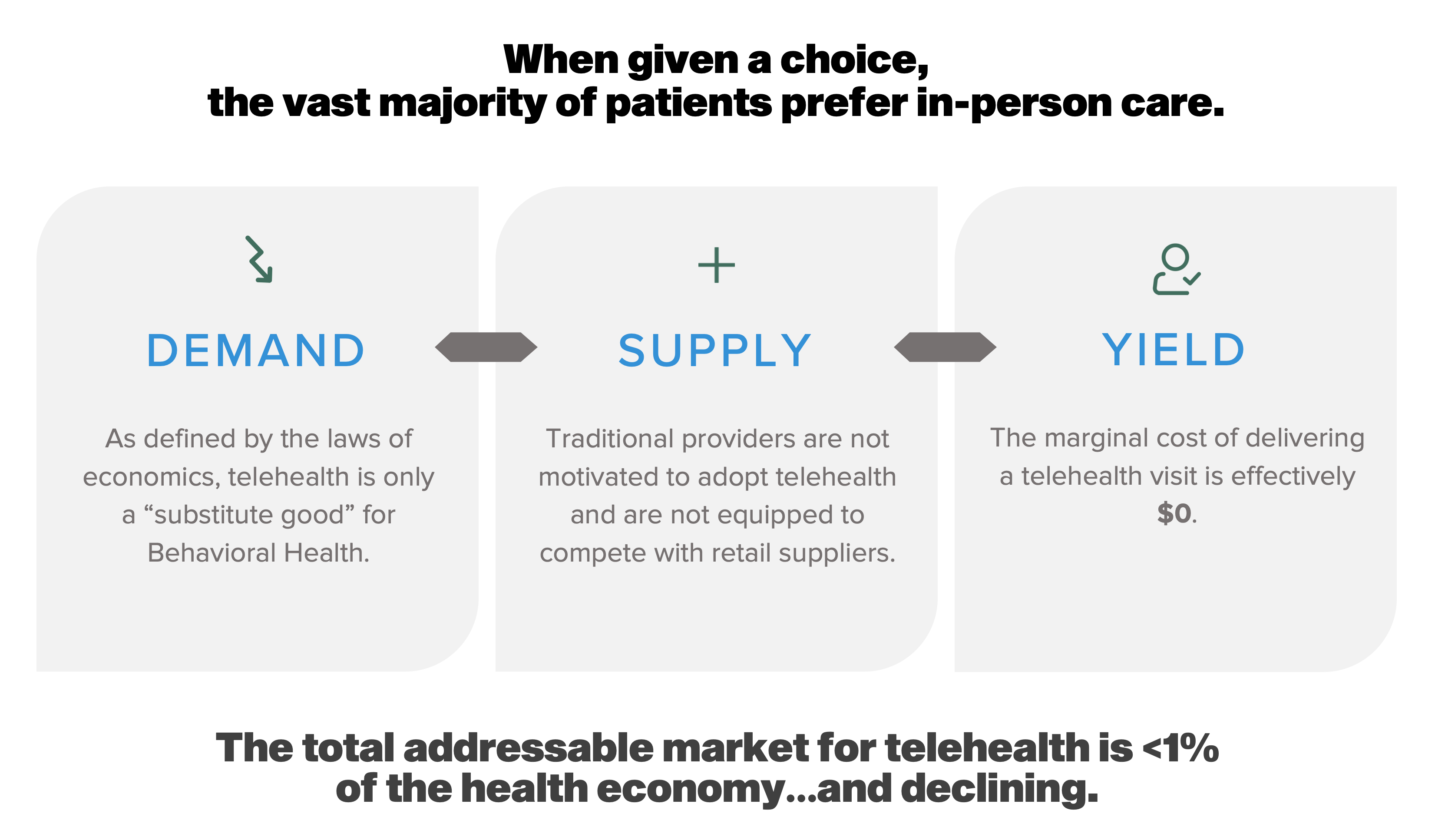 The drastic increase in telehealth utilization during the peak of the COVID-19 pandemic led health systems, payers, employers, policymakers, and private equity investors to rapidly pursue telehealth expansion strategies, without having a clear picture of what future demand will be, who utilizes telehealth, where utilization is concentrated, and how patients prefer to access healthcare services.
As we move closer toward a post-pandemic era, we must consider the extent to which the "forced adoption" of telehealth has changed patient and provider behaviors. This study intends to provide a data-driven foundation for every stakeholder to think about the demand, supply, and yield influencing the telehealth economy.
I hope that you will use this study as a compass in guiding your strategic approach to telehealth. While each data story stands on its own, the connectedness between the stories provides greater context. Each story will resonate differently based on your respective vantage point, but there is something in here for everyone.