Solutions
Make Evidence-Based Growth Decisions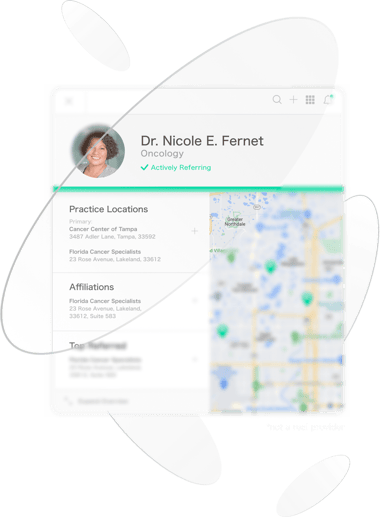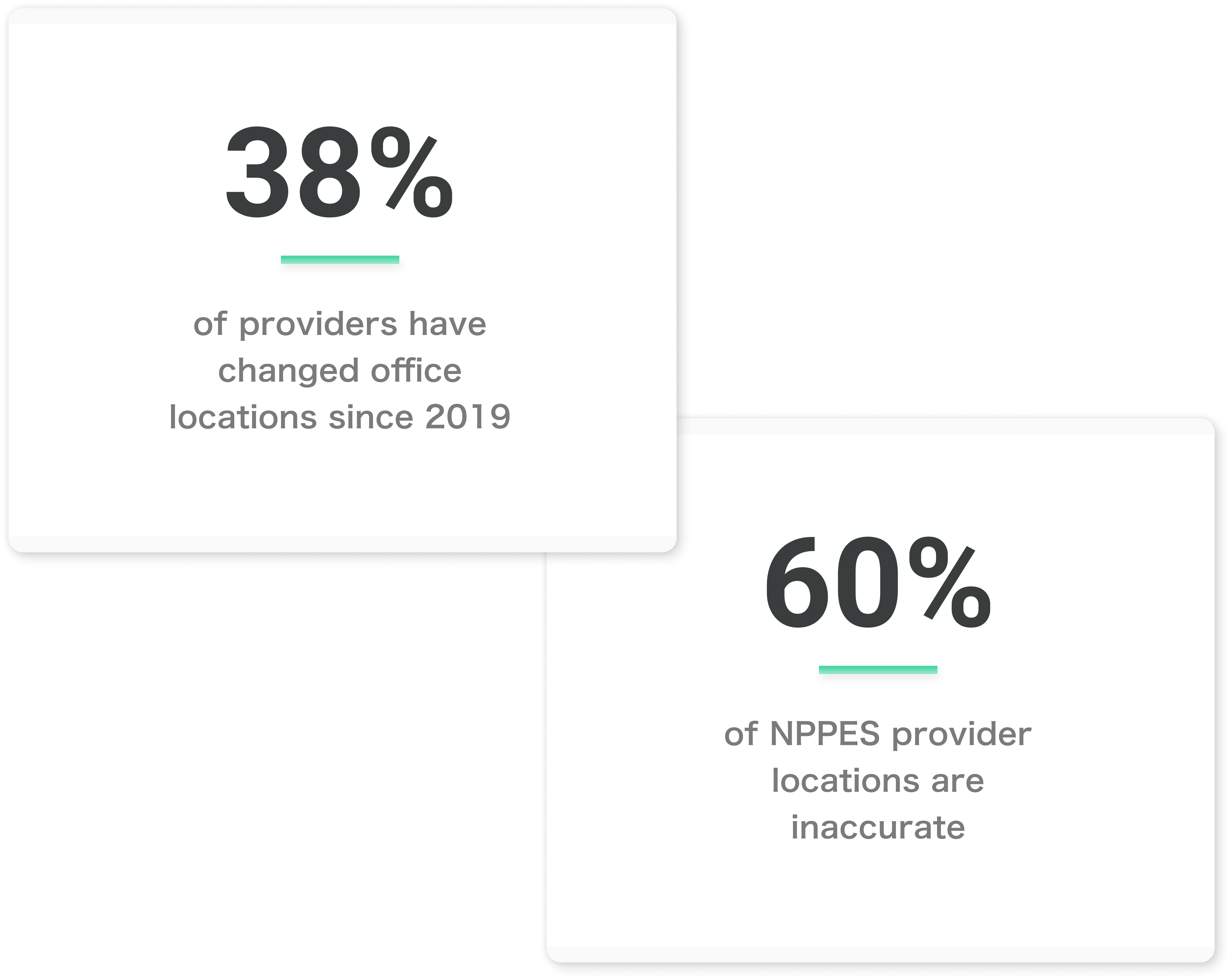 Keep current on the ever-changing provider landscape
38% of healthcare providers changed their primary office location between 2019 and 2022.

60% of provider locations in NPPES are inaccurate. This information gap leaves stakeholders without the data they need to make evidence-based decisions.
Navigate the Health Economy
with Provider Directory
Access accurate and timely data
Access a comprehensive national database with activities and relationships for more than 2 million healthcare providers. By applying advanced algorithms to public and private datasets, Provider Directory delivers insights with data as recent as 60 days.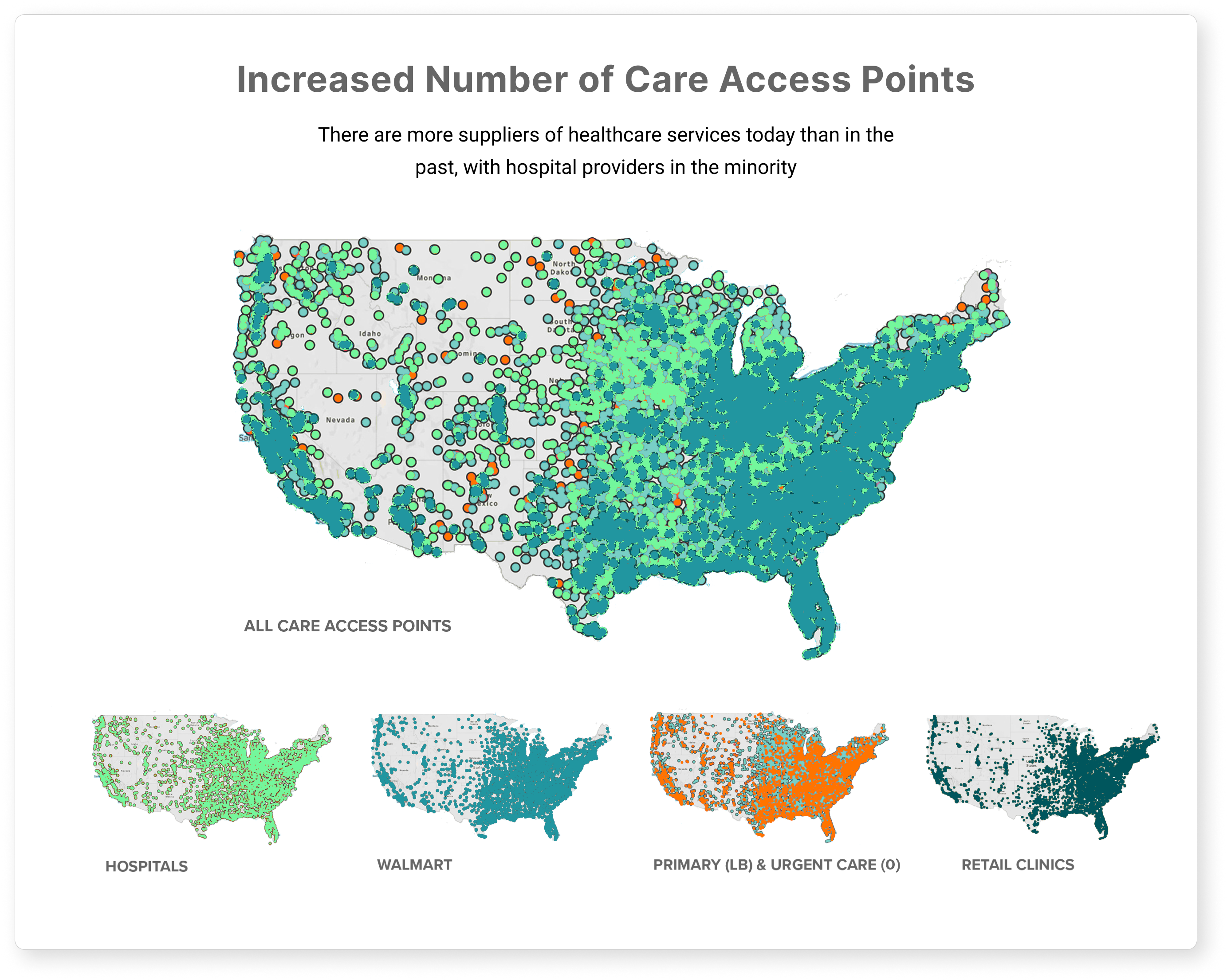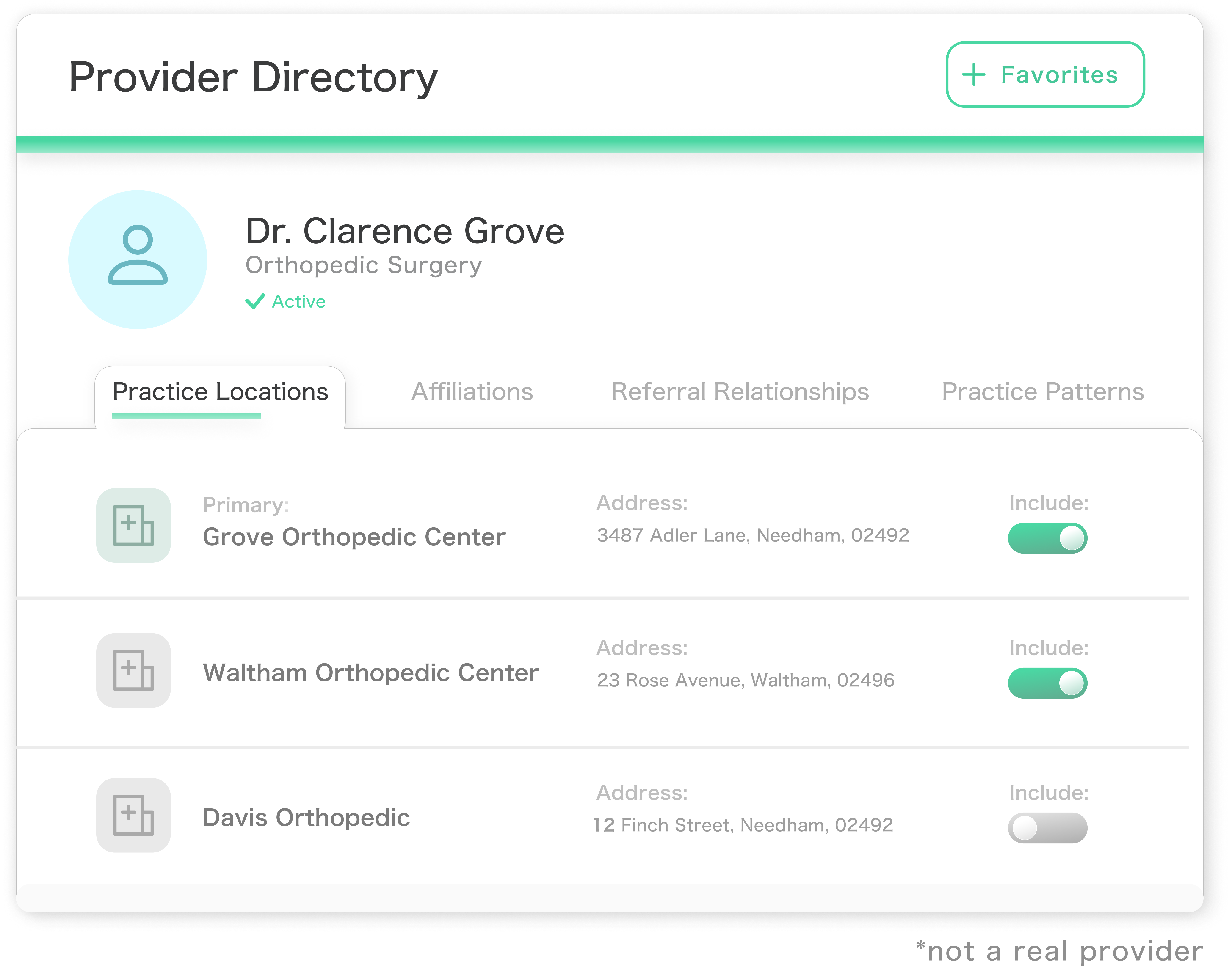 Integrate data into existing tools
Provider Directory integrates with your existing internal systems and applications, like customer relationship management (CRM) platforms. In just a few steps, seamlessly load data into the systems you already use – no integration fees.
What makes Provider Directory unique

Strategic Support
With more accurate and timely data, develop and execute evidence-based strategies ranging from network development and provider relationship management to go-to-market strategies.

Real-Time Data
The healthcare provider landscape is rapidly evolving. Stay current and have more confidence with recent medical claims, prescriptions and consumer data, including top procedures, referrals, work RVUs, patient panel information and more.

Maximum Portability
Add comprehensive health economy intelligence to your existing workflows or applications.
Related Health Economy Content
2022 Health Economy Trends Report
Interested in learning more about Provider Directory?
Sign up to learn more about our real-time physician behavior intelligence.