Understand Past and Present Supply, Demand, and Yield in your market
For too long, hospital executives have made decisions without understanding real-time, comprehensive market dynamics. Learn how 5 of the 10 largest health systems use Market Analytics to make informed strategic decisions.
Find Out More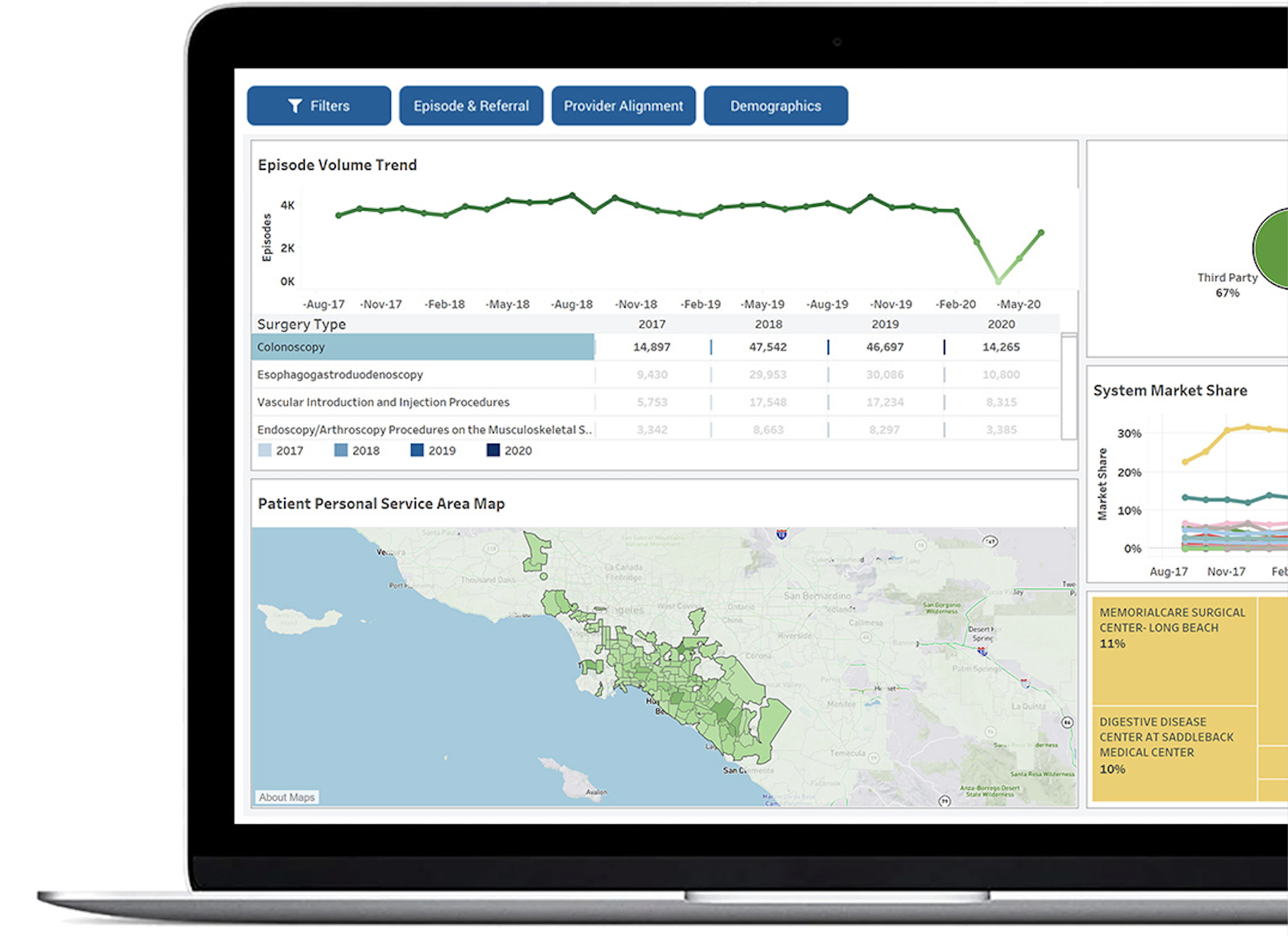 Analytics for Rapidly Evolving Markets

Trended & Near Real-Time Data
Understand how the market has transitioned over the last 3 years and how your strategy efforts are materializing with data as recent as 30 days ago.

Outpatient Visibility
Designed to provide an understanding of all ambulatory services, Trilliant gives a comprehensive view of providers including ASCs, HOPDs, physician offices, urgent cares, imaging centers, and PT clinics.

Longitudinal View of a Patient
Track de-identified patients over time to measure loyalty and find where they exit your system for care with a competitor.
Three Ways You Can Move Market Share
Supply
What is the

physician landscape

in my market? Who are the physicians by specialty, and what are their referral patterns?
What is the

outpatient landscape

of my market? What is the volume of ASCs, imaging centers, PT clinics, and physician offices?
What is the overall

competitive landscape

of my market? Who are my biggest competitors, and how has that trended over time?
Demand
How loyal are "my" patients? What is my Share of Care and Patient Loyalty?
Who are the net-new consumers I should attract? Where are they, and how should I seek them out?
What services should we expand, and what physicians should we hire to match future consumer demand?
Yield
Are

payers steering

volumes in my market to lower-cost settings of care? Are they more aligned to the ASCs and outpatient operators?
How is

price transparency

impacting my competitive position?
How am I being

reimbursed

relative to my peers? Are certain payers reimbursing at higher rates than others?
Learn more about Market Analytics