Navigate the
Health Economy
With

Compass+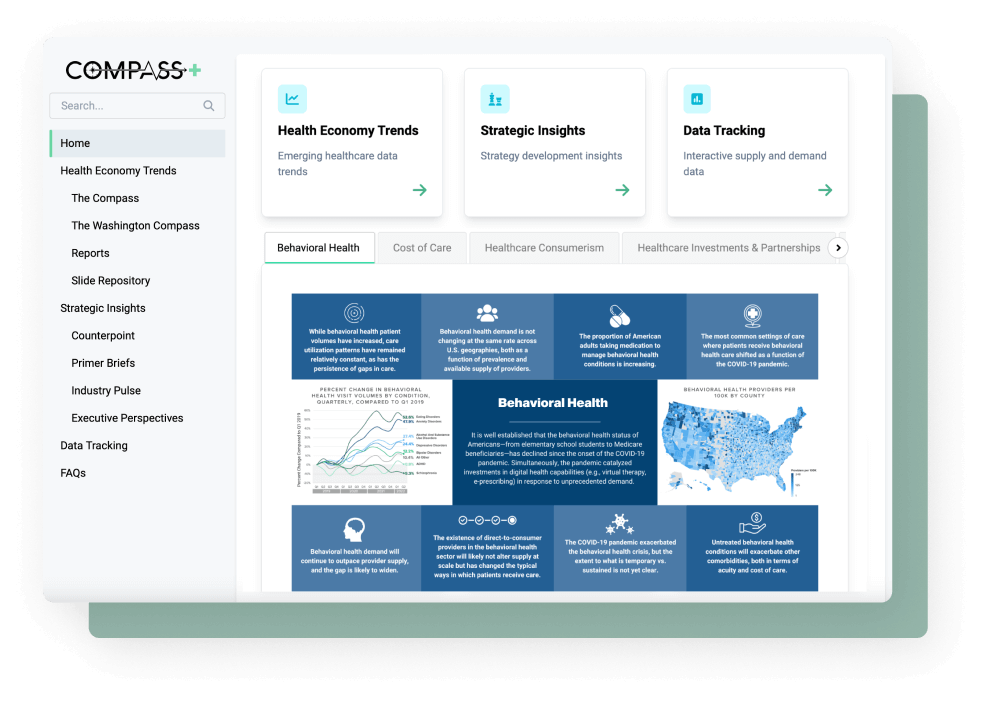 Track Key Trends Shaping the $4.3 Trillion Health Economy

Our Research Is Regularly Cited By:






Compass+ Platform
Subscribers receive an ongoing series of applied resources, stakeholder-specific analyses and executive insights designed to guide evidence-based decision making.
Explore Emerging and Evolving Health Economy Trends
Access an expanded weekly research publication, in-depth reports, a presentation-ready slide repository and quarterly policy insights.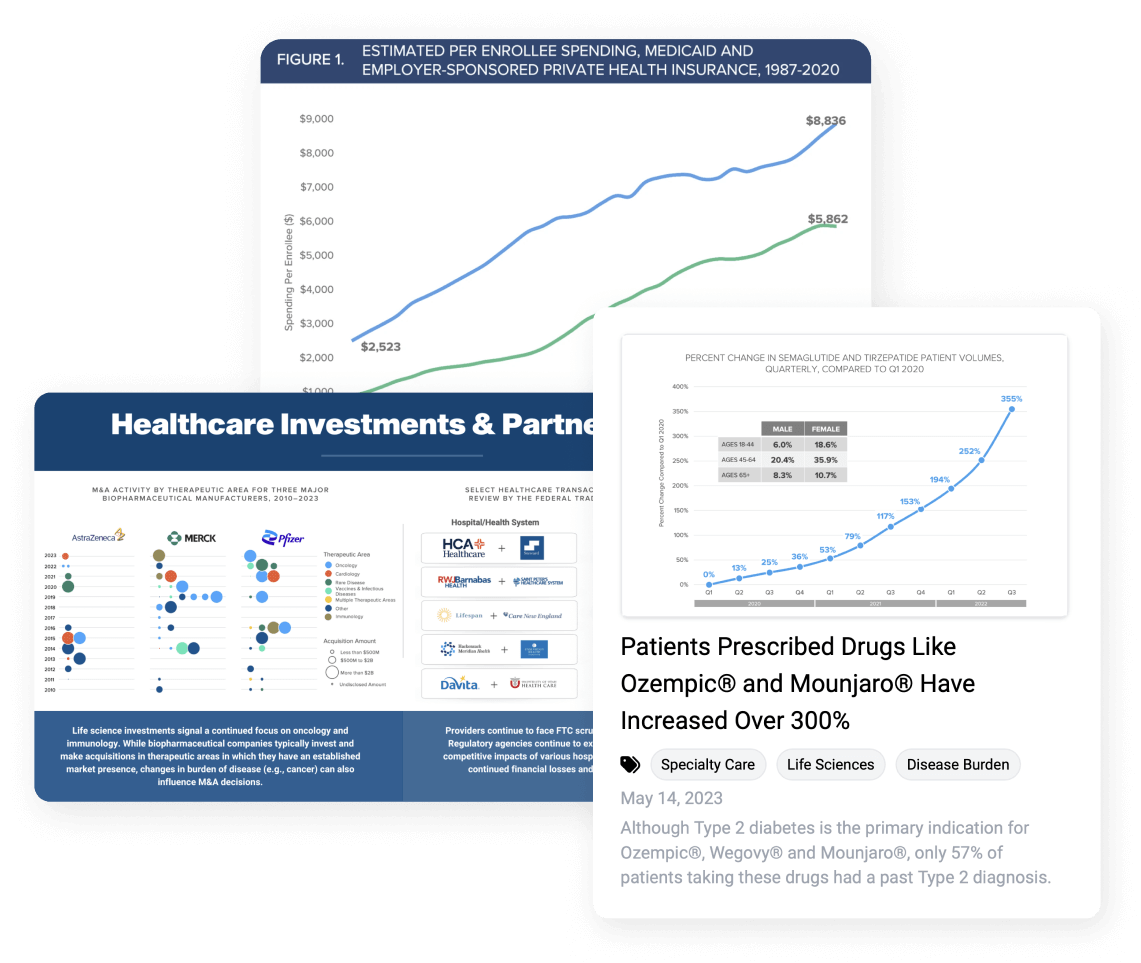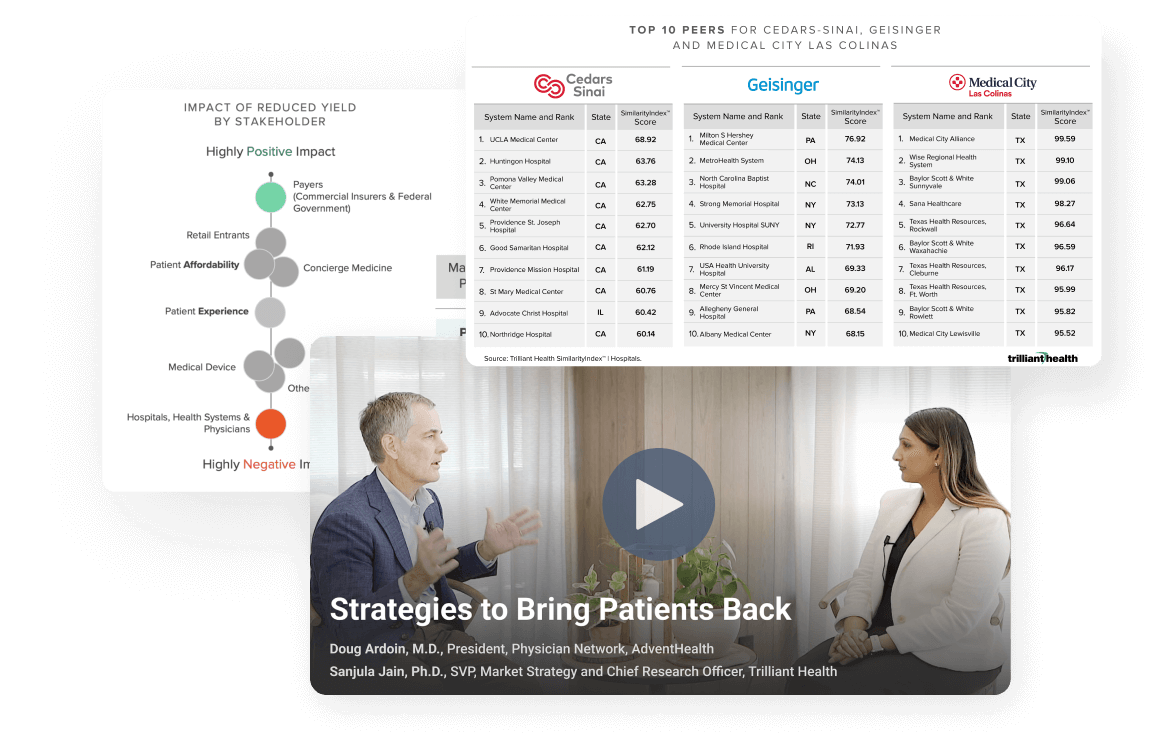 Access Data-Driven Strategic Insights
Develop data-driven strategies with a monthly publication, primers on essential concepts, overviews of stakeholder priorities and a collection of conversations with senior industry executives.
Stay Current on Emerging Data Trends
Explore forecasts for national trends in utilization and supply with interactive dashboards.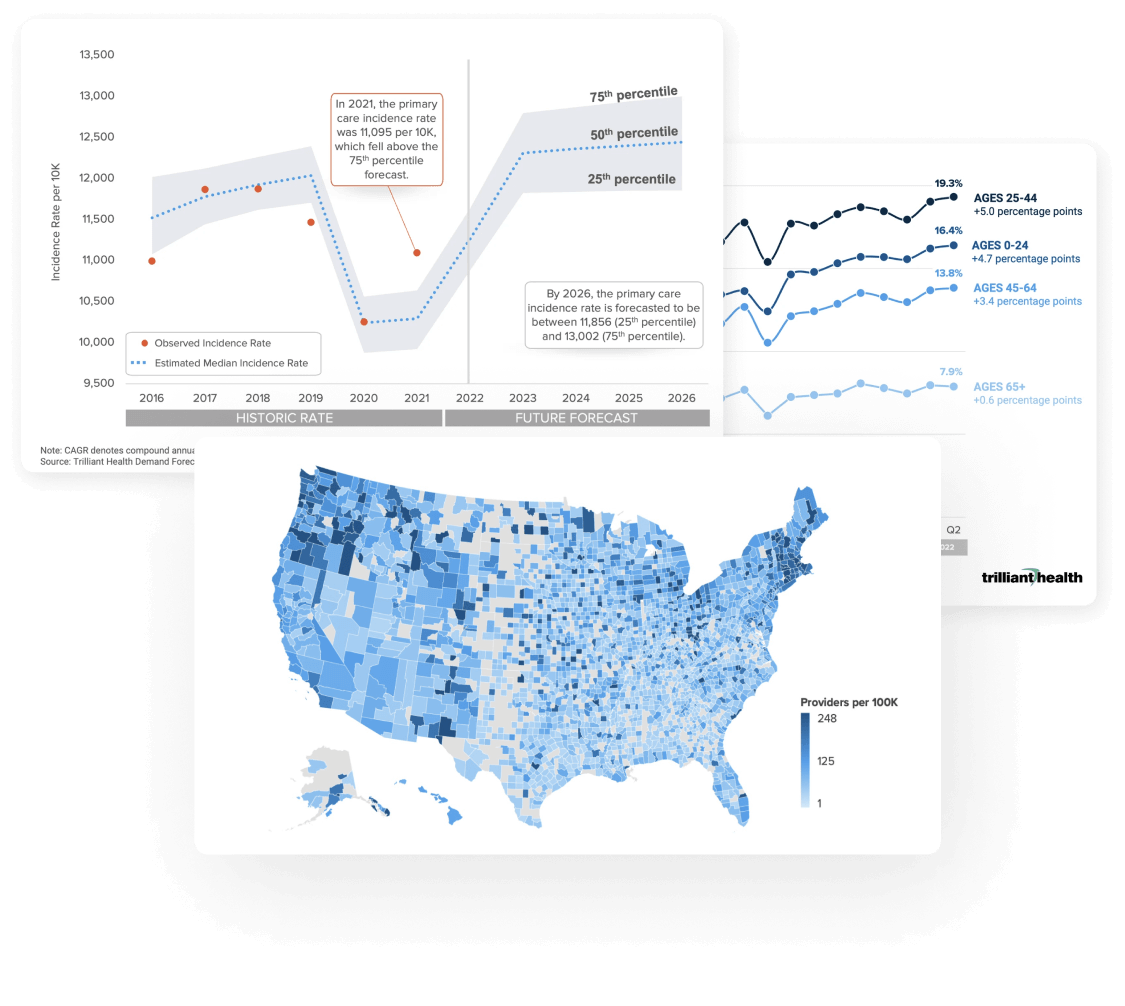 Original Research
Access exclusive insights created by our team of researchers and analysts.



Comprehensive Data
Backed by medical and pharmacy claims for more than 300M Americans.



Searchable Content
Find relevant content by data, topic and type.



Slide Repository
Access board-ready slides and figures.



Policy Updates
Health policy developments unfolding in the nation's capital.



Executive Commentary
Overview and commentary on priorities and viewpoints of health economy stakeholders