The 2023 Trends Shaping the Health Economy Report offers insight into 10 data-driven secular trends that are either intensifying or emerging, revealing the importance of delivering value for money.

With more than 100 data stories supporting the highlighted trends, this report synthesizes seemingly different data to provide greater context for every stakeholder – from providers and payers to life sciences and new entrants.

I hope this third edition of the annual Trends Shaping the Health Economy Report will cause you to reflect on the future of the U.S. health economy and think critically about what each trend means for your organization.

How will you deliver value for money to the individuals you serve?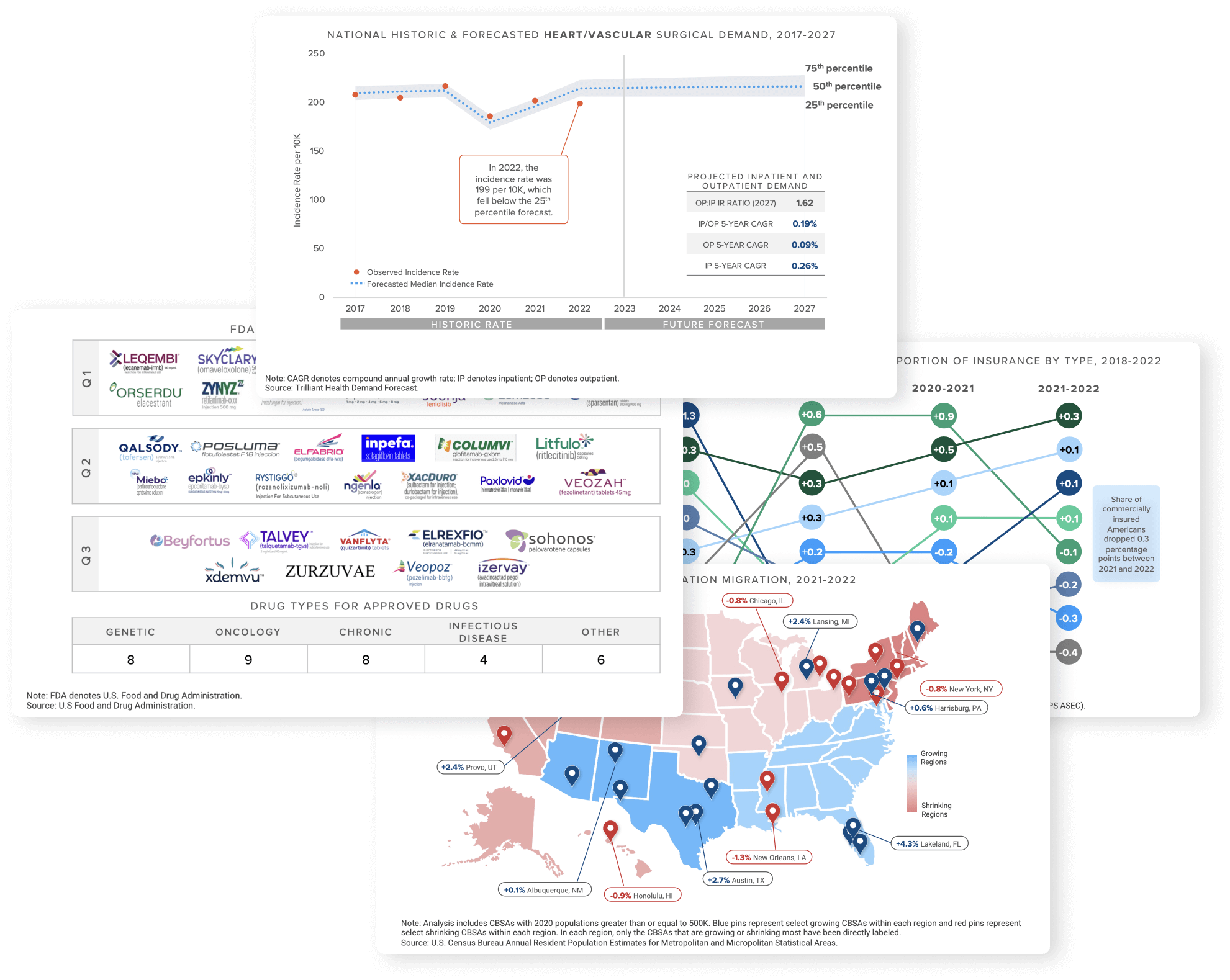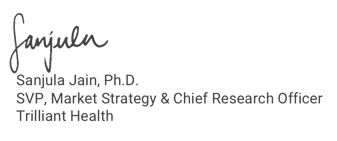 Unlock Premium Insights with Compass+
Want to learn more about what the 10 secular trends impacting all health economy stakeholders mean for your organization?

Upgrade to Compass+ for a deeper dive into the trends that matter most with a premium subscriber-only version of the 2023 Health Economy Trends Report, which includes additional analyses, market-specific trends, ongoing tracking throughout the year and more.

Example of Public Report vs
Premium Report

An in-person executive leadership session for your team which will include a more detailed presentation and discussion of what the trends mean for your organization and specific markets

Interactive data dashboards to track industry trends all year




Stakeholder-specific commentary and executive perspectives

Library with pre-formatted slides across a variety of data trends to inform your internal presentations