SimilarityIndex™ | Markets
The foundation of an evidence-based strategy is an accurate benchmark. The SimilarityIndex™ is a new set of benchmarks generated from the health economy's first machine-learning-based SimilarityEngine™. Healthcare is inherently local, and therefore a complete understanding of a market across multiple factors is a requirement for meeting the care needs and preferences of individual patient populations. Thus, the first application of the SimilarityEngine™ is focused on markets.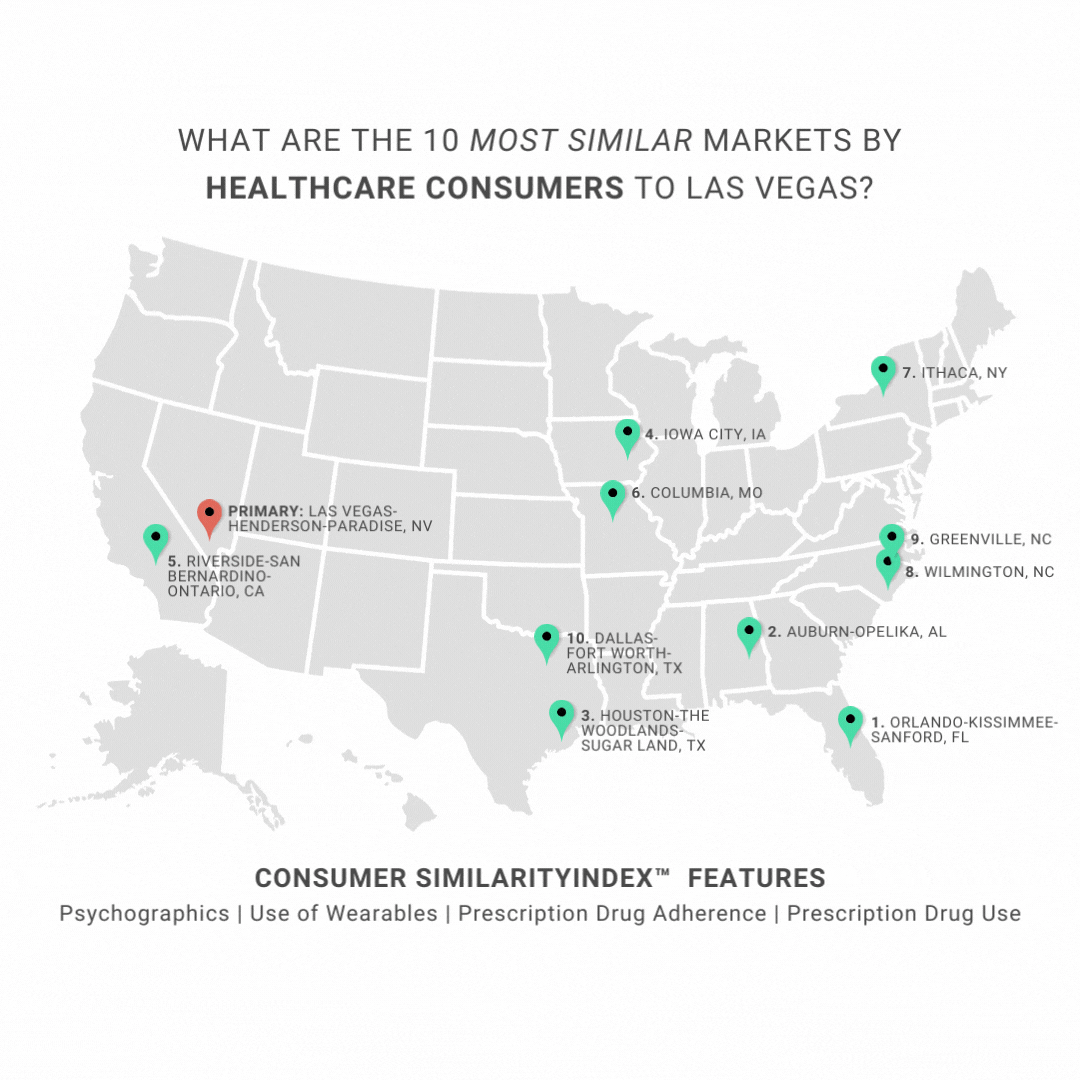 Explore the SimilarityEngine™
The SimilarityEngine™ compares CBSAs with the selected SimilarityIndex™ features to identify the ten most and least similar metropolitan CBSAs to the selected benchmark market. Similar markets are displayed with their Similarity Scores and can be compared in table and map views.
Examine your markets and their correct benchmarks using the publicly available, interactive SimilarityIndex™ tool.
Navigate
Related Research