Health Plan

Price Transparency

Negotiated rates for in-network providers have been the most closely guarded trade secret of health insurers – until now.

What do you need to know about pricing in your market?
Transforming machine-readable files i
nto
actionable insights.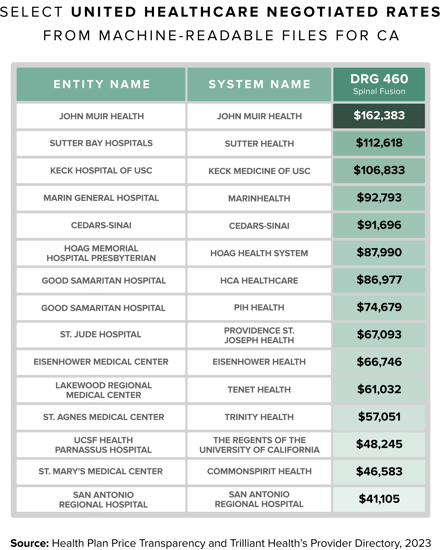 Health plan price transparency is starkly different from hospital price transparency.

Even if hospitals fully complied with CMS regulations, the paltry mix of "standard charges" for 70 CMS-designated "shoppable services" and 230 hospital-selected items from chargemasters with more than 40,000 items makes hospital price transparency essentially useless for health economy stakeholders.

In contrast, health plan price transparency includes  all covered items and services between the plan or issuer and in-network providers.  

Everything you have read about the complexity of health plan price transparency is true.

Complex, but not impossible.
Trilliant Health's unique mix of engineering capabilities, proprietary Provider Directory and understanding of healthcare services allows us to unlock valuable insights from health plan price transparency for every stakeholder in the health economy.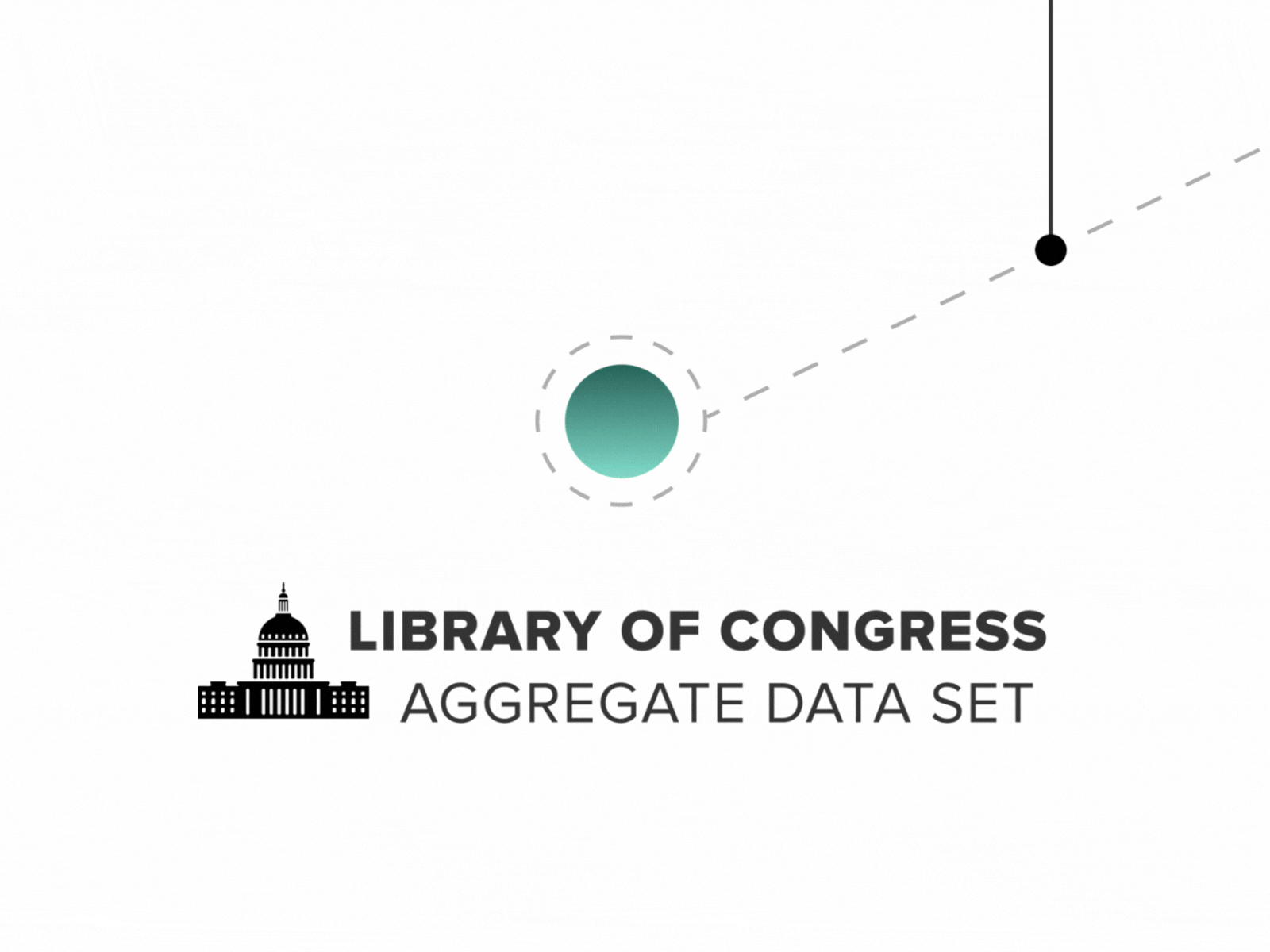 Source: Trilliant Health analysis of Health Plan Price Transparency machine-readable files.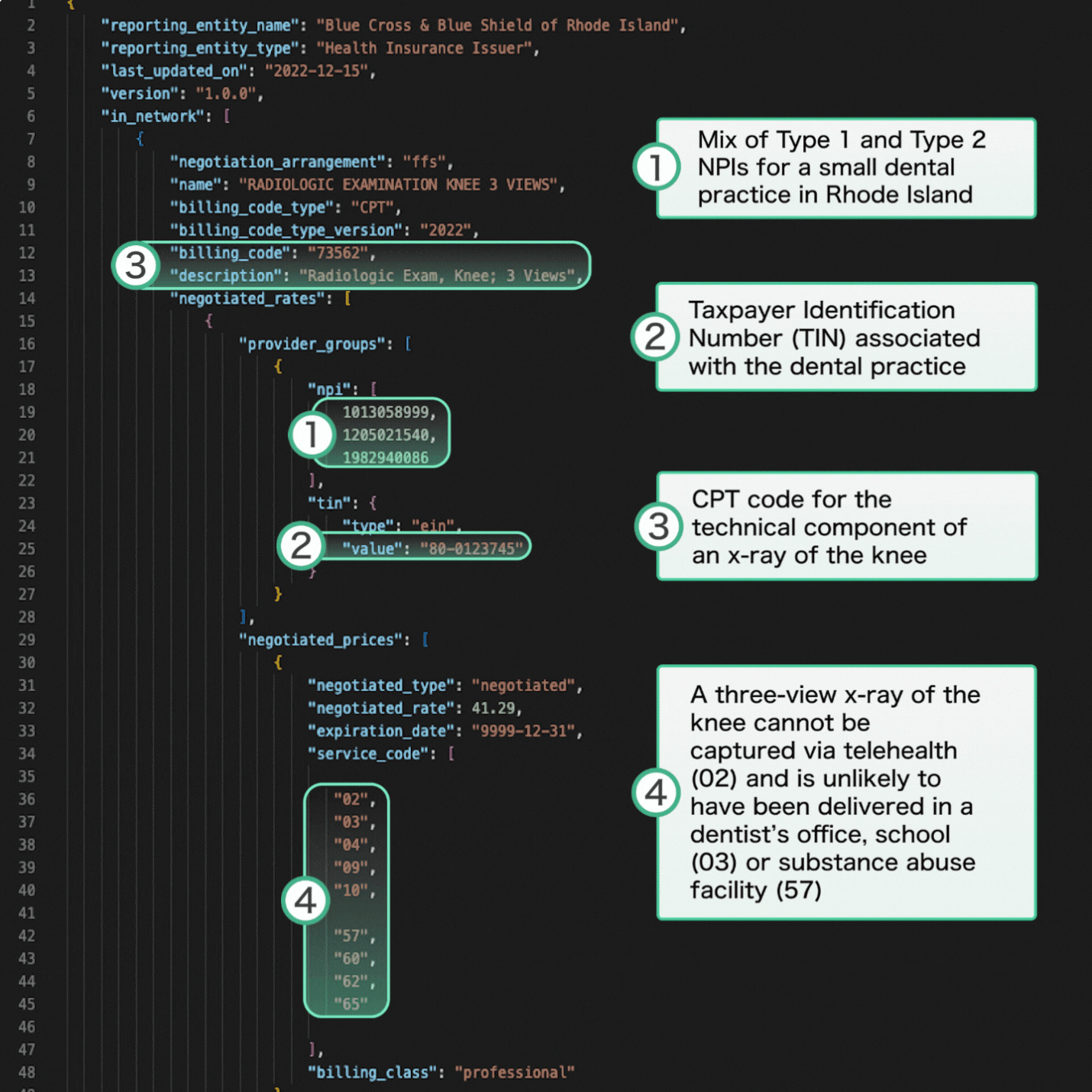 Source: Trilliant Health analysis of Health Plan Price Transparency machine-readable files.
Data-driven Insights on the Health Economy
The health economy creates more data than any other part of the U.S. economy. Trilliant Health's publications and reports examine the organization, financing and delivery of healthcare from the lens of demand, supply and yield.
Strategy: It's All About Rate
Many health economy stakeholders believe that financial success depends upon increasing market share, seemingly unaware that demand for healthcare services is relatively flat and the total addressable market of commercially insured patients is shrinking. But the secret is this: rate.