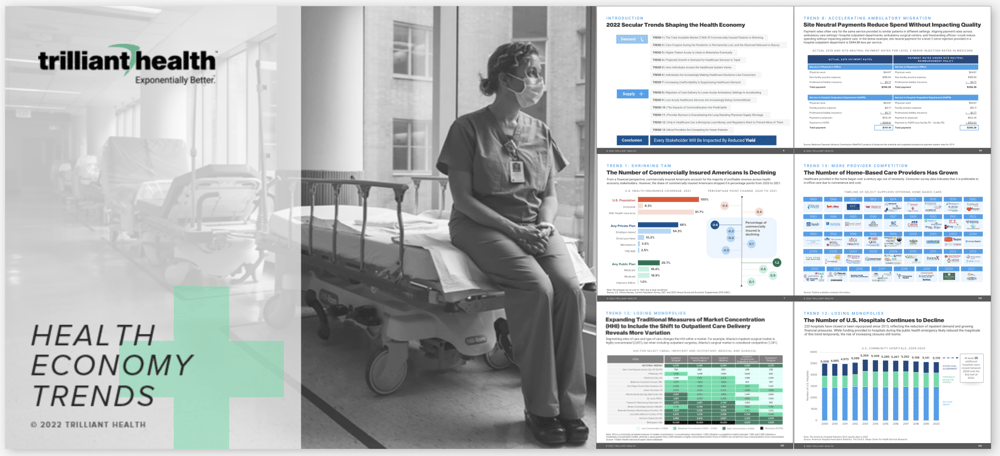 Analyzing the Most Important and Challenging Questions​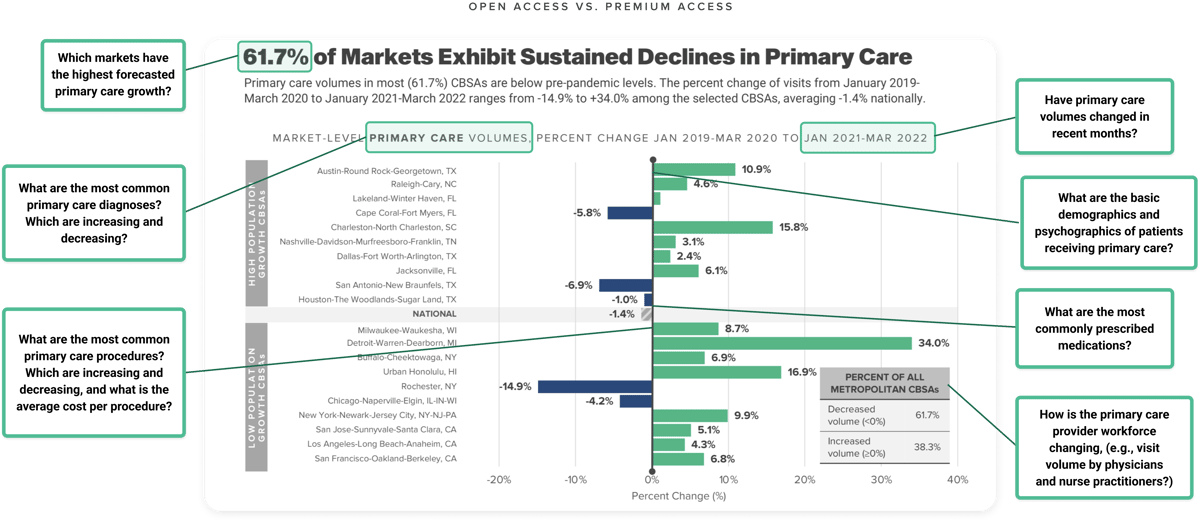 Health Economy Trends+ Includes:
✔️ Historical volumes and expected rate of change by service line and care setting
✔️ Demand forecast by service line, detailing the top-10 and bottom-10 growth markets  
✔️ Prescription medication trends
✔️ Patient demographics and psychographic data by service line
✔️ Top-20 procedures by service line
✔️ Top-50 and bottom-50 markets by service line volume
✔️ Physician migration
✔️ Geographic variation in reimbursement rates
See More Premium Research
Compass+
Navigate the increasingly complex and competitive health economy with exclusive data-driven insights, policy briefings, executive commentaries and strategic resources.

Develop targeted go-to-market strategies with a comprehensive overview of demand, supply and yield within a specific clinical area at the national, market and organizational level.
Primary Care / OB/GYN / Behavioral Health / Digital Health / Orthopedics / Cardiology / Oncology / Gastrointestinal
Analytic and Research Methods
Our research begins with our industry-leading dataset that contains detailed medical and pharmacy claims for more than 300 million patients. By leveraging extensive machine learning methods, our dataset provides a longitudinal view into the billable interactions between individual providers and patients across care settings, payer types and geographies. To provide comprehensive insight into the individual patient journey, we link our proprietary data to other sources to bring in social determinants and consumer behavior.

Comprised of health policy analysts, data scientists and economists, our research team takes a multidisciplinary approach to analyzing and interpreting healthcare trends using a mix of rigorous quantitative and qualitative methods.